General ledger account tolerance is mandatory in SAP. Which applicable in receipts and payments. Tolerance means the payment difference. It can be "Amount Tolerance" or "Percentage Tolerance". It can be debit or credit.
Path: SPRO –> IMG –> Financial Accounting –> G/L Accounting (New) –> Business Transactions –> Open Item Clearing –> Clearing differences –> Define tolerance groups for G/L accounts.

TC:- OBA0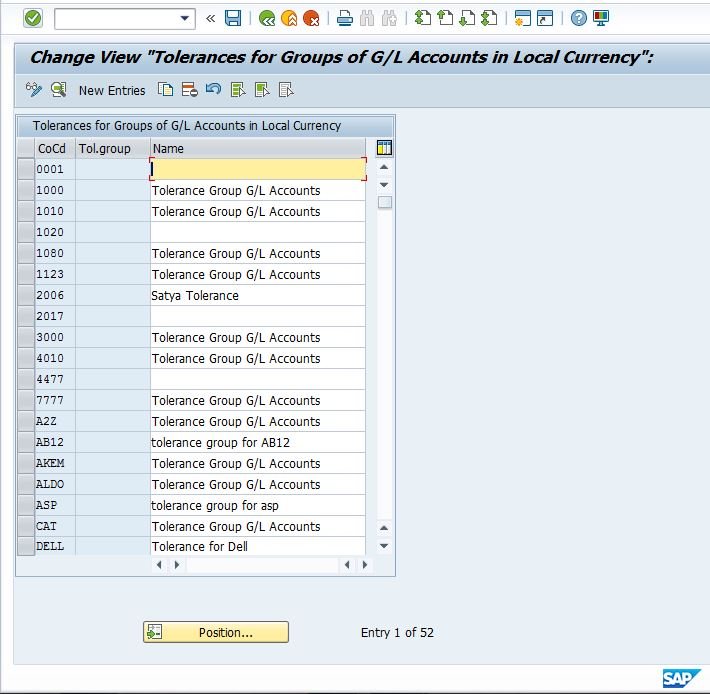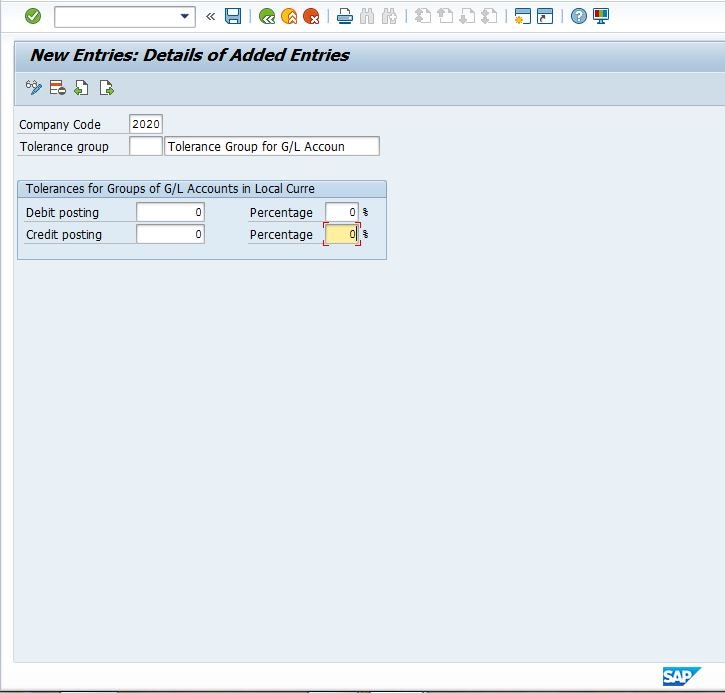 Field Name
Description
Company Code
Enter the four-digit identifier of the company code to which the tolerance group being configured belongs.
Tolerance Group
Enter the four-digit alphanumeric identifier for the tolerance group. we can also create a null group.

The next field is used for adding descriptions for the tolerance group.
Debit Posting & Credit Posting
Here we will enter the tolerance limit for Debit and Credit Posting. as we are creating a null tolerance group it is advised to use zero as a tolerance limit.